---
Readings by Lois Lorimer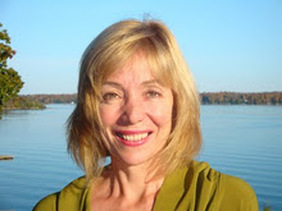 _
2014
READINGS
PAST EVENTS
Wednesday, September 17, 2014 7:00 PM to 9:00 PM - Tryptych - Lois is one of 3 invited readers at the inaugural presentation of new works of art that combine poems and visual art. Gallery on Wade, Unit 302 - 87 Wade Ave., Toronto, Ontario, M6H 1P5 647-494-9633 info@galleryonwade.com.
January 19 - Plasticine Poetry Series - Lois is a featured reader in the first half of the program. Pauper's Pub, 539 Bloor St. West, Toronto (2nd floor) - 6:00 p.m.

----------------------------------------------------------------------------------------------------------------------------------------------------------------------------
2013
READINGS
May 8 - Toronto District School Board Librarians' Conference - Lois was a guest speaker invited to read her poems at Trinity College, University of Toronto (see photo below).

May 2 - Motherlog - Readings, music and art at Fleishman Gallery, in Toronto - Lois reads new poems inspired by the photography of Sue Lloyd, with music by Sue Hutton and friends (see video below).

February 6 - Book launch for Lois' 1st collection of poems, Stripmall Subversive. The event was held at Harbord House - 2nd floor - 150 Harbord St., Toronto, Ontario M5S 1H2 647-430-7365. Thanks to over 50 people who attended this event, as well as the kind staff at Harbord House.
January 17 - Hot Sauced Words at Black Swan Tavern (2nd floor, 154 Danforth Avenue , Toronto, Ontario M4K 1N1) - Lois joins Michael Fraser as the featured poets for this event. Lois reads several poems from her new book Stripmall Subversive.
---
---
_
2010
2010 November - Plasticine Reading Series - Lois Lorimer is a featured poet
2010 December-The Dead Poets Society: Art Bar Poetry Series- featured reader

Spring, 2010 - Readings in Cobourg for Poetryzown Writers Festival
---
---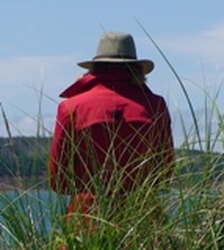 _
2009
2009 March Art Bar - Lois Lorimer is a featured poet
2009 June LitLive Hamilton, Ontario - Lois Lorimer is a featured poet
---
---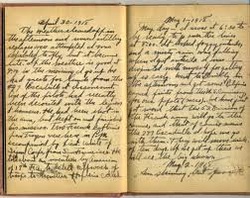 _
2008
2008 July- James Joyce Irish Pub - Lois Lorimer reads her poetry, Caitlin Grieve plays the violin
2008 November 11 - Tranzac Club Toronto - Homefires & Battlfields Theme Event - Lois Lorimer reads her World War I Poetry based on a grandfather's diary and visits to historical sites in Europe
"Lois Lorimer is central to this evening's performance. Earlier this year, she trekked the battlefields and memorials of Northern France following her grandfather's WWI diary. With great sensitivity and style, she has crafted a body of fine spoken-word material from that deeply personal journey, to share with all of you on this Remembrance Day.
"Lois has
an extensive background in acting, both for stage and screen. Her writing skills and confident delivery keep audiences focused and entertained. She teaches in Toronto and is a member of several writers groups.
"Pssst.... ask her to show you the diary!"
---
---
_© Copyright 2016 LoisLorimer.com. All rights reserved.